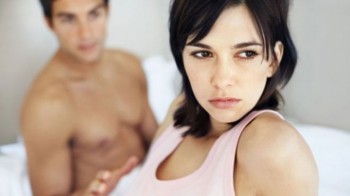 Everyone's heard of medication that can improve your sex life (hello, Viagra!), but some drugs can actually quash it. If you're feeling less than interested in having sex, the culprit might be in your medicine cabinet. If you suspect your low libido might be related to your medication, talk to your doctor. (Don't just stop taking a potential lifesaver.) He or she will probably be able to suggest an alternative. "Communication is key," says Dr. Raymond Hobbs, a senior staff physician in the department of internal medicine at Henry Ford Hospital in Detroit.
Selective serotonin reuptake inhibitors
Depression is a well known libido killer, but so are some antidepressants. Prozac, Zoloft, and other selective serotonin reuptake inhibitors (SSRIs) improve mood by raising serotonin. Unfortunately, that can also lower libido, says Dr. Irwin Goldstein, director of sexual medicine at Alvarado Hospital in San Diego. You have options. Wellbutrin and Viibryd are two SSRIs that don't have this side effect. Or try exercise. A recent study suggests that women taking antidepressants who do cardio and strength training before sex may see improvements in the bedroom.
Tricyclic antidepressants
Since the SSRIs came out in the 1990s, tricyclic antidepressants such as Elavil aren't used as often. But …read more