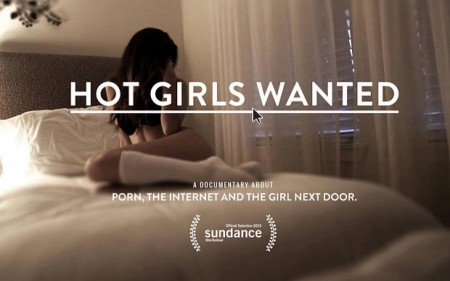 One of the stars of the new Netflix documentary Hot Girls Wanted has a secret, and it's what the French call 'problématique'
It has been written that "ideology knows the answer before the question has been asked." Never has this been more clear than in the case of the new "documentary" film Hot Girls Wanted, which was snapped up by Netflix after its premiere screening at the Sundance Film Festival in January.
The film looks at five young women who were recruited off of Craigslist by an "agent" in Miami, Florida named Riley from Hussie Models. It was directed by Jill Bauer and Ronna Gradus, whose previous documentary Sexy Baby, looked at an alleged cultural shift in the sexual landscape that, the women claim, was caused by adult entertainment.
The filmmakers claim their movie is the "first-ever look at the realities of the professional "amateur" porn world and the steady stream of 18-to-19-year old girls entering into it."
Writing in Vice, Susan Elizabeth Shepard notes that the team's new film is actually an exercise in offering "unexamined statements and vague intimations about how doing porn harms women and watching it warps men." The agenda of the filmmakers is clear, says Shepard.
As …read more