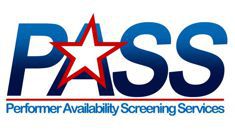 UPDATE on the adult production hold announced Thursday –
At this hour, all performers who might potentially be at risk of exposure have been contacted.
The results of confirmatory testing on the performer who received a tentative HIV-positive result, and testing of all individuals on that performer's first generation exposure list (on camera and off), are expected to be complete by sometime on Saturday, Oct 18.
Persistent rumors that this case is local — i.e., in the Los Angeles area — are unfounded. TRPWL can confirm that a public health department not in the LA area is working with FSC/PASS on this situation.
An update from Free Speech Coalition is expected later today with more details.
This Post BREAKING: Update on the Adult Production Hold appeared first on TRPWL.