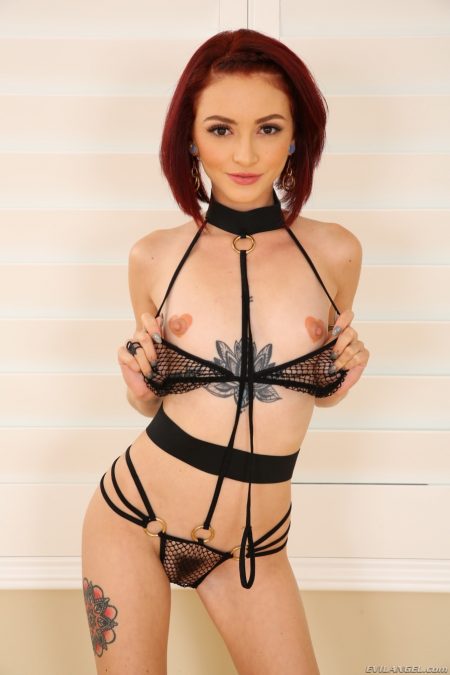 Miami – Lola Fae returns to Evil Angel, this time taking on legendary performer and director Mark Wood for "Anal Newbies 8" (Evil Angel/LeWood). Released on Monday, the husband/wife directing team of Mark Wood and Francesca Le put Lola to the anal test.
After teasing by the pool, Lola is leashed as Mark leads her indoors for some intense anal action. Lola gets Mark down her throat, before getting her lovely ass pounded. A wand massager provides Lola with extra pleasure as she takes her pounding, before swallowing Mark's jizz. Lola thanks Mark, showing that she's a quick anal learner. Members of Evil Angel's website can also view the scene here.
"I could barely control myself during this scene," commented Lola. She continued, "Working for Francesca and Mark has been a goal of mine, and Mark is such an amazing performer. While this wasn't my first anal scene, working with him was a whole new experience. The entire Evil Angel crew is great, and I can't wait to shoot for them again!"
Lola will be available for shoots during Fetish Con in St. Petersburg FL. August 9th and 10th. Please contact Lola directly at Lolafaexox@gmail.com.
Lola Fae is represented by <a class="colorbox" …read more