The Portland company 'Bitch Slap Studios' was accused of writing a fake check to LA Direct Model Aubrey Sinclair :
This was confirmed by LA Direct Owner Derek Hay.
When called out for writing fake checks, The twitter for 'Bitch Slap Studios' started attacking both the performer and the agency: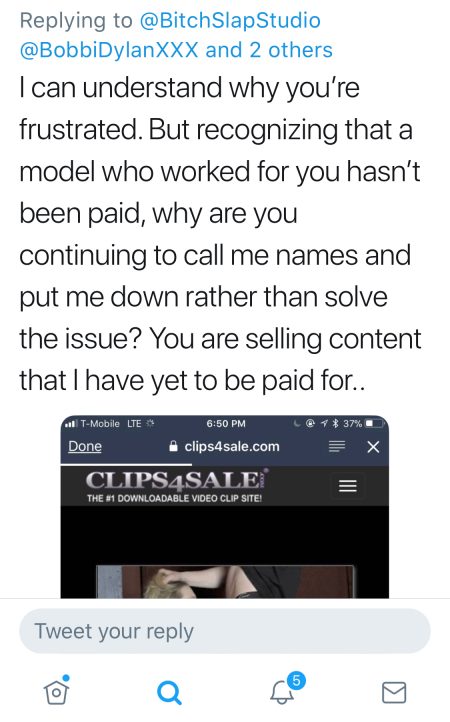 Ill post more info.
This Post Aubrey Sinclair Accuses 'Bitch Slap Studios' Of Writing Bad Checks appeared first on TRPWL.