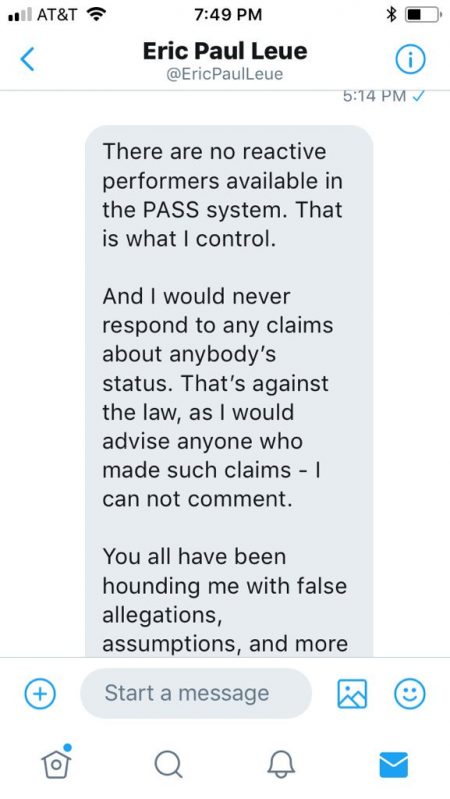 Being a "toxic misogynist" doesn't come without it's share of hard work. Maybe if I was just toxic I could rest a little, but add being a misogynist and its 24/7 with no time off.. Earlier today, I was randomly attacking women and eating a baby seal omelet and once again noticed APAG pushing the false narrative of a HIV + performer in the talent pool..
APAG, the cast off section of the Phyllisha Ann's scam IEAU, created this rumor several months ago. Going as far as to say, they could prove it. Well this toxic misogynist has been asking for proof since it was first tweeted it out..
Never actually seeing the proof, I was told that the Trans performer who had caused the April shutdown had been allowed back into the talent pool. That Eric and this performer had made a deal of some sort. This info came from a producer and was relayed to members of APAG.
As this was happening, FSC's Eric Paul Leue had come out in favor of SB239, a bill lowering the crime of knowingly exposing a sexual partner to HIV without first disclosing one's status from a felony to a misdemeanor.
Members of …read more